---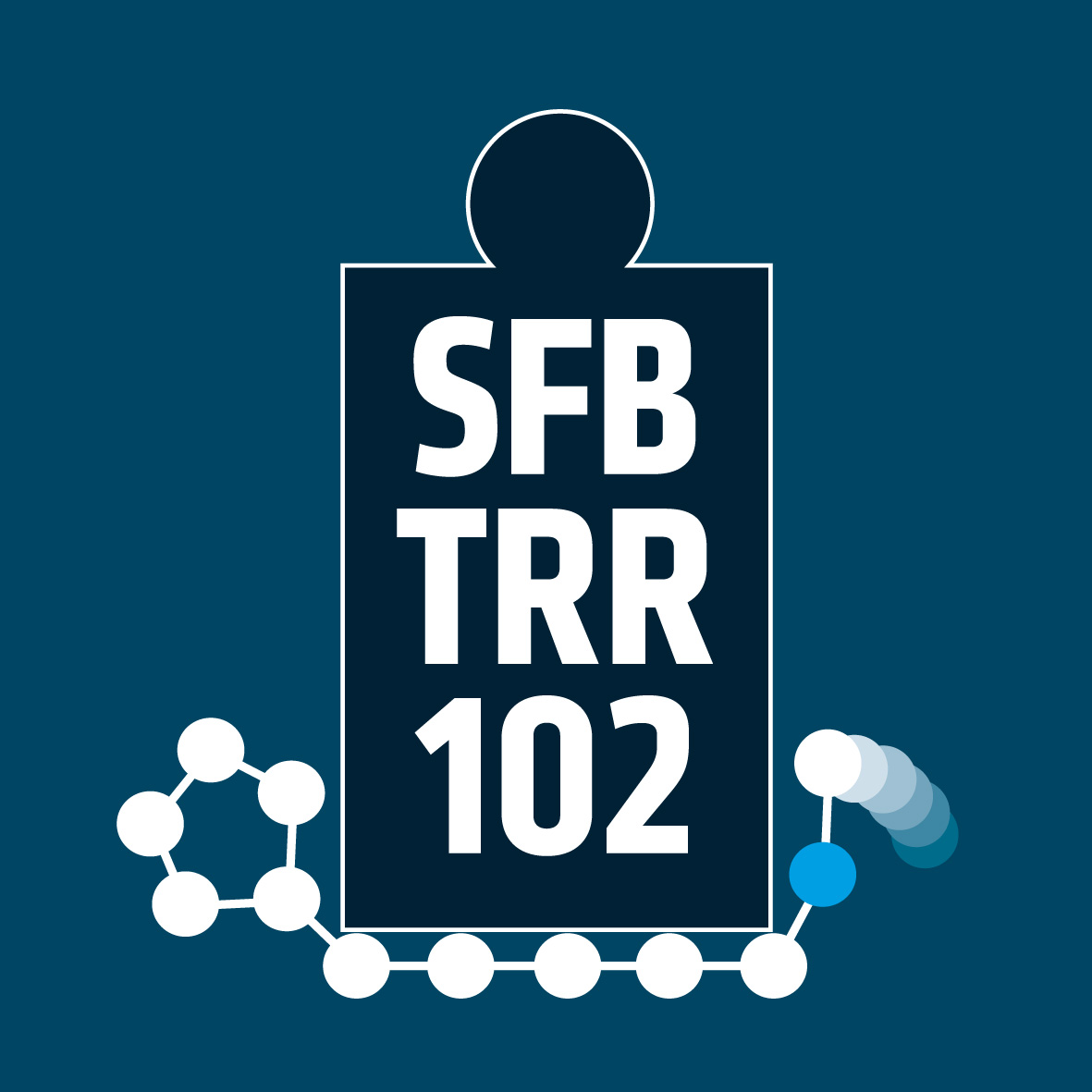 ---
Links
---
---
Contact
Martin-Luther-Universität Halle-Wittenberg
iGK des SFB TRR 102
Spokesman
Prof. Dr. Kay Saalwächter
phone: 0345 55 28560
kay.saalwaechter@physik.uni...
Betty-Heimann-Straße 7
06120 Halle
MLU Halle-Wittenberg
Naturwissenschaftliche Fakultät II
Institut für Physik
SFB/TTR 102
Geschäftsstelle
phone: +49 (0) 345 55 25825
fax: +49 (0) 345 55 27160
SFB-TRR-102-office@physik.u...
Von-Danckelmann-Platz 4
Raum 2.09
06120 Halle
postal address:
MLU Halle-Wittenberg
Nat.Fak. II Institut für Physik
Geschäftsstelle SFB/TRR 102
06099 Halle
---
---
Login for editors
---
Research Training Group (iRTG)
»Polymers: random coils and beyond«
The iRTG is an integral part of the DFG-funded Collaborative Research Program SFB-TRR-102.
With its structured Doctoral Program for advanced training the iRTG supports the development of an individual research profile of the doctoral students and their independence. The members will highly benefit from the interdisciplinary training in frontline areas of physics, chemistry and the biosciences at MLU and University of Leipzig. The participation will be documented by the issue of credit points and certified when the necessary amount of points has been accumulated.
You can find the Short-Guideline to the iRTG in the green area on the right hand site.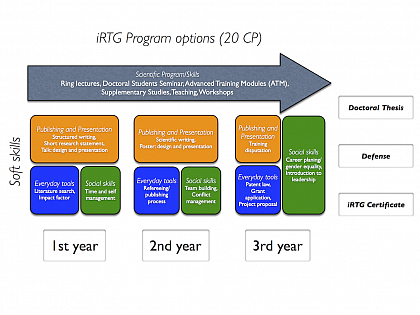 iRTG program options
Membership
Doctoral students working on projects related to the SFB/TRR 102 are automatically members of the iRTG. In addition, all interested doctoral students with topically related projects from the areas of physics of chemistry of soft materials can apply for membership by submitting our application form (from the green area on the right), containing a short statement of motivation, to the head (Prof. K. Saalwächter) or the steering committee of the iRTG. Prospective doctoral students can apply for a iRTG related project by our iRTG online portal.
---
---

The integrated Research Training Group is a member of the International
Graduate Academy Halle (InGrA) and the Research Academy Leipzig (RAL).
---
---