---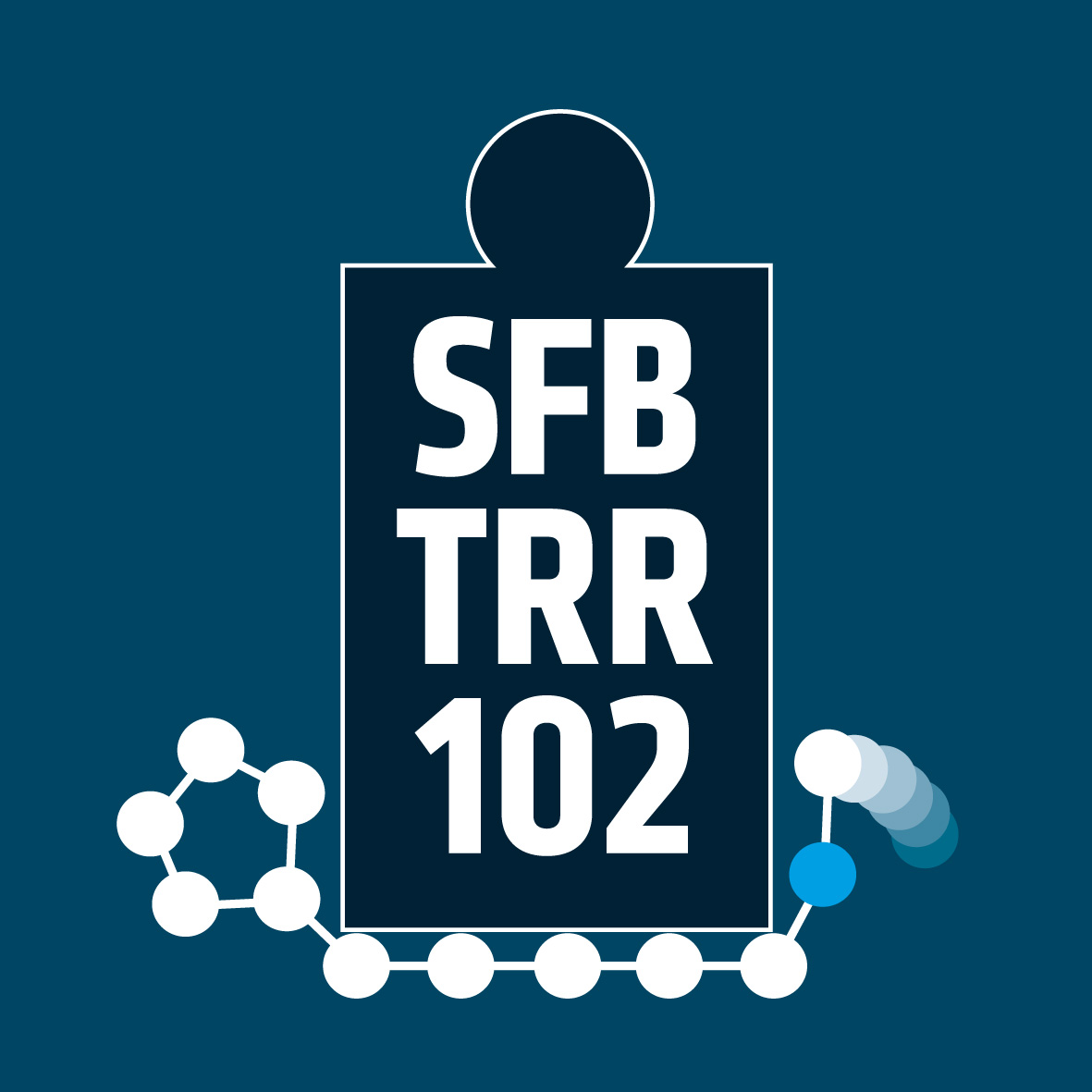 ---
---
---
Contact
MLU Halle-Wittenberg
Naturwissenschaftliche Fakultät II
Institut für Physik
SFB/TTR 102
Geschäftsstelle
phone: +49 (0) 345 55 25825
fax: +49 (0) 345 55 27160
SFB-TRR-102-office@physik.u...
Von-Danckelmann-Platz 4
Raum 2.09
06120 Halle
postal address:
MLU Halle-Wittenberg
Nat.Fak. II Institut für Physik
Geschäftsstelle SFB/TRR 102
06099 Halle
Individuelle Kontakte:
"Kontakt" auf der linken Seite!
For individually contacts:
navigation bar on the left!
---
---
Login for editors
---
SFB-Transregio 102
Polymers under multiple constraints: restricted and controlled molecular order and mobility
---
The SFB 102 is a long-term Transregional Collaborative Research Centre working on basic research.
Martin Luther University Halle-Wittenberg, as the coordinating University has applied together with the University of Leipzig for support of this research project. Both Universities are working close together to take advantage of this unique opportunity.
The SFB / TRR 102 is funded by the DFG.
1. Term funded: 01.07.2011 - 30.06.2015
2. Term funded: 01.07.2015 - 30.06.2019
3. Term funded: 01.07.2019 - 30.06.2023
Recent Scientific Highlights
Multisegmented hybrid-polymer based on oligo-amino acids: synthesis and secondary structure in solution and the solid state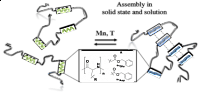 Proteins are among the most abundant macromolecules in nature, often forming complex architectures by folding (alpha-helices/beta-sheets) and/or aggregation into fibrillary assemblies. Refolding between different segments during assembly is often poorly understood, also guided by cooperative assembly phenomena. We here present a study on multisegmented hybrid-polymers to understand folding and assembly. Precisely engineered oligo-amino acids are repetitively imbedded into a non-interacting alkyl-chain, allowing to study conformational changes upon and during assembly in both, the solid state and in solution. The here reported observations prove that beta-sheets are thermodynamically favored, however strongly dependent on the nature of the amino-acid along the chain.
See also
Crystallization in melts of short, semiflexible hard polymer chains: An interplay of entropies and dimensions.
What is the driving force for the crystallization of a melt of semiflexible polymers? This fundamental question has been addressed in project A07. Different from the case of crystallization of small molecules, which can be reduced in a most rudimentary model to the translational ordering of hard spheres, polymer crystallization always combines translational and orientational (conformational) ordering. Stochastic approximation Monte-Carlo simulations that give complete thermodynamic information were used to study an ensemble of short chains, for which kinetics do not yet play a role. The authors were able to show that in fact the orientational interaction sets the thermodynamic driving force whereas translational ordering follows downstream.
Phenomenological Theory of First-Order Prefreezing.
The microscopic ordering process that a liquid undergoes during crystallization is often initiated at an interface to a solid. Different processes have been suggested by theory to occur at this interface. A particularly interesting process is prefreezing—the formation of a thin crystalline layer at the interface already at temperatures above the melting temperature. A direct experimental observation of this process was only recently achieved. We here now present a phenomenological theory of prefreezing and analyze the thermodynamic properties of the prefrozen crystalline layer. Specifically our theory describes the first order nature of the transition and allows a quantitative analysis of previously obtained experimental data for poly(ε-caprolactone) crystallized on graphite via prefreezing. The validity of our results is not restricted to polymer systems but contributes to our general understanding of crystallization.
---
⇐ Please use the navigation menu on the left!
---
the short cut to our website:
http://www.natfak2.uni-halle.de/sfbtrr102
---
---