---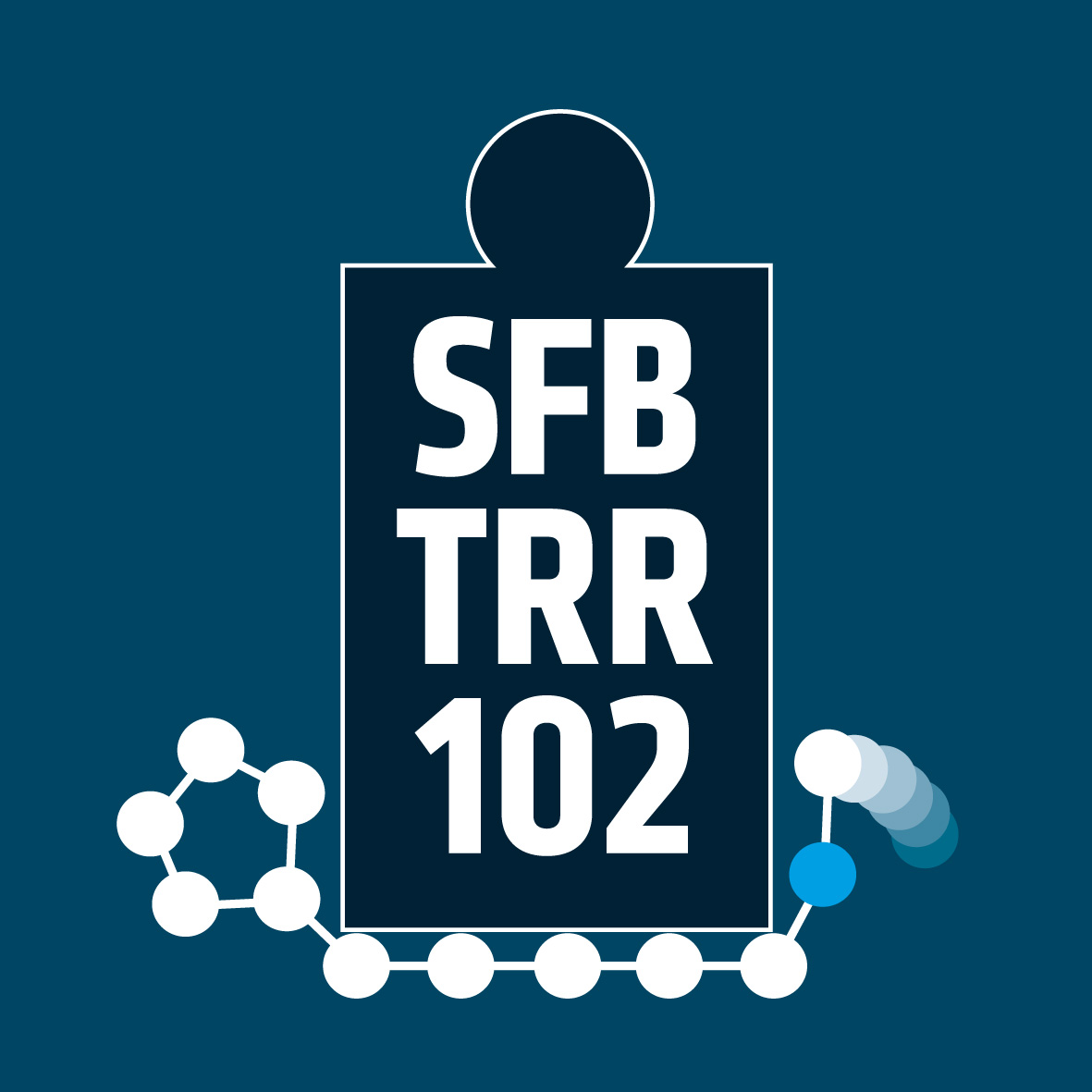 ---
---
---
Kontakt
MLU Halle-Wittenberg
Naturwissenschaftliche Fakultät II
Institut für Physik
SFB/TTR 102
Geschäftsstelle
Telefon: +49 (0) 345 55 25825
Telefax: +49 (0) 345 55 27160
SFB-TRR-102-office@physik.u...
Von-Danckelmann-Platz 4
Raum 2.09
06120 Halle
Postanschrift:
MLU Halle-Wittenberg
Nat.Fak. II Institut für Physik
Geschäftsstelle SFB/TRR 102
06099 Halle
Individuelle Kontakte:
"Kontakt" auf der linken Seite!
For individually contacts:
navigation bar on the left!
---
---
Login für Redakteure
---
SFB-Transregio 102
Polymere unter Zwangsbedingungen: eingeschränkte und kontrollierte molekulare Ordnung und Beweglichkeit
---
Der SFB Transregio 102 ist ein langfristiges Grundlagen-Forschungsprojekt, das von der als Sprecherhochschule fungierenden Martin-Luther-Universität Halle-Wittenberg gemeinsam mit der Universität Leipzig beantragt wurde und durchgeführt wird.
Der SFB-TRR 102 wird von der DFG gefördert.
1. Förderperiode: 01.07.2011 - 30.06.2015
2. Förderperiode: 01.07.2015 - 30.06.2019
3. Förderperiode: 01.07.2019 - 30.06.2023
Aktuelle Highlights aus der Forschung
Multisegmented hybrid-polymer based on oligo-amino acids: synthesis and secondary structure in solution and the solid state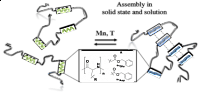 Proteins are among the most abundant macromolecules in nature, often forming complex architectures by folding (alpha-helices/beta-sheets) and/or aggregation into fibrillary assemblies. Refolding between different segments during assembly is often poorly understood, also guided by cooperative assembly phenomena. We here present a study on multisegmented hybrid-polymers to understand folding and assembly. Precisely engineered oligo-amino acids are repetitively imbedded into a non-interacting alkyl-chain, allowing to study conformational changes upon and during assembly in both, the solid state and in solution. The here reported observations prove that beta-sheets are thermodynamically favored, however strongly dependent on the nature of the amino-acid along the chain.
See also
Crystallization in melts of short, semiflexible hard polymer chains: An interplay of entropies and dimensions.
What is the driving force for the crystallization of a melt of semiflexible polymers? This fundamental question has been addressed in project A07. Different from the case of crystallization of small molecules, which can be reduced in a most rudimentary model to the translational ordering of hard spheres, polymer crystallization always combines translational and orientational (conformational) ordering. Stochastic approximation Monte-Carlo simulations that give complete thermodynamic information were used to study an ensemble of short chains, for which kinetics do not yet play a role. The authors were able to show that in fact the orientational interaction sets the thermodynamic driving force whereas translational ordering follows downstream.
Phenomenological Theory of First-Order Prefreezing.
The microscopic ordering process that a liquid undergoes during crystallization is often initiated at an interface to a solid. Different processes have been suggested by theory to occur at this interface. A particularly interesting process is prefreezing—the formation of a thin crystalline layer at the interface already at temperatures above the melting temperature. A direct experimental observation of this process was only recently achieved. We here now present a phenomenological theory of prefreezing and analyze the thermodynamic properties of the prefrozen crystalline layer. Specifically our theory describes the first order nature of the transition and allows a quantitative analysis of previously obtained experimental data for poly(ε-caprolactone) crystallized on graphite via prefreezing. The validity of our results is not restricted to polymer systems but contributes to our general understanding of crystallization.
---
⇐ Benutzen Sie das Navigationsmenu links!
---
Die Abkürzung zu unserer Web-Seite:
http://www.natfak2.uni-halle.de/sfbtrr102
---
---