---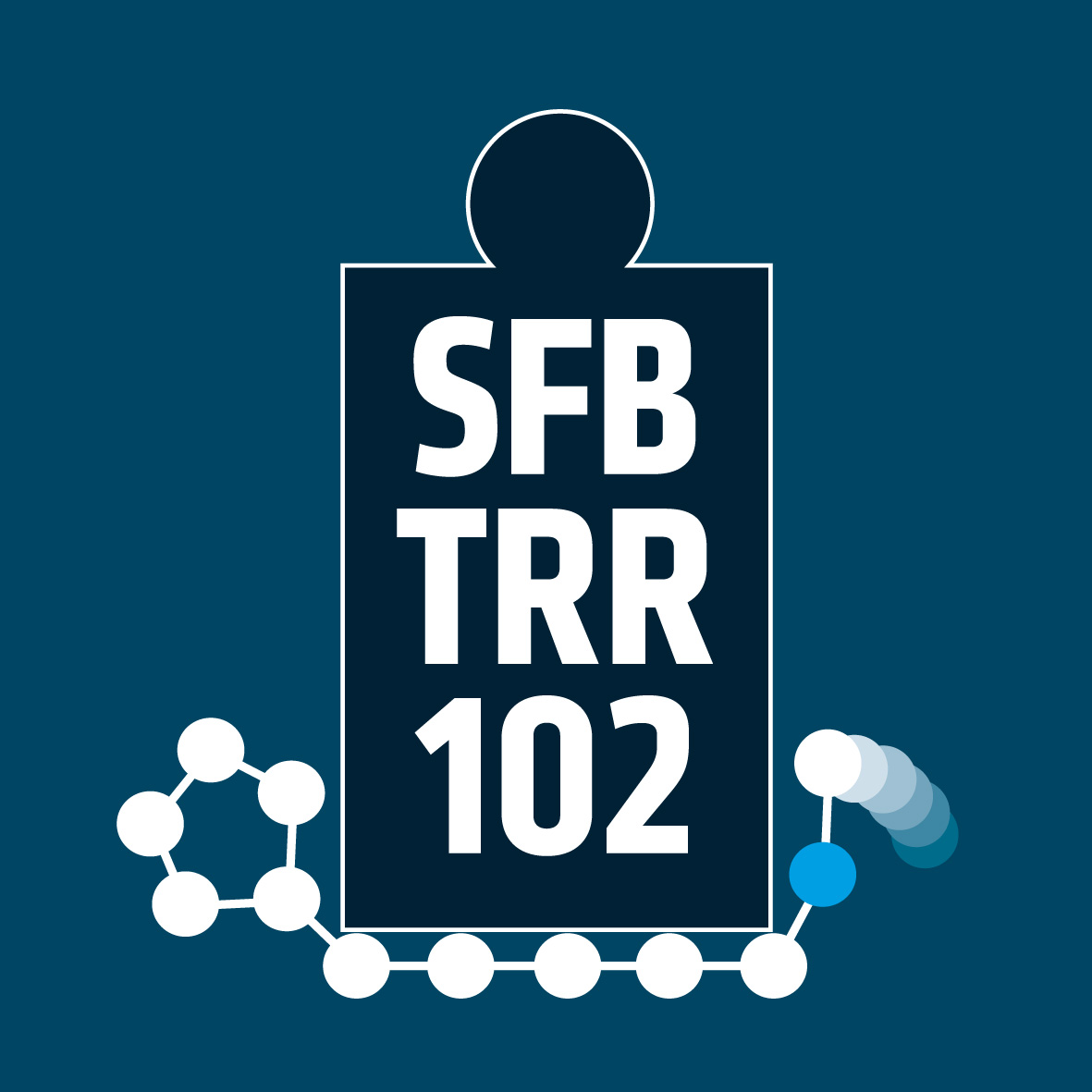 ---
---
---
Kontakt
MLU Halle-Wittenberg
Naturwissenschaftliche Fakultät II
Institut für Physik
SFB/TTR 102
Geschäftsstelle
Telefon: +49 (0) 345 55 25825
Telefax: +49 (0) 345 55 27160
SFB-TRR-102-office@physik.u...
Von-Danckelmann-Platz 4
Raum 2.09
06120 Halle
Postanschrift:
MLU Halle-Wittenberg
Nat.Fak. II Institut für Physik
Geschäftsstelle SFB/TRR 102
06099 Halle
Individuelle Kontakte:
"Kontakt" auf der linken Seite!
For individually contacts:
navigation bar on the left!
---
---
Login für Redakteure
---
SFB-Transregio 102
Polymere unter Zwangsbedingungen: eingeschränkte und kontrollierte molekulare Ordnung und Beweglichkeit
---
Der SFB Transregio 102 ist ein langfristiges Grundlagen-Forschungsprojekt, das von der als Sprecherhochschule fungierenden Martin-Luther-Universität Halle-Wittenberg gemeinsam mit der Universität Leipzig beantragt wurde und durchgeführt wird.
Der SFB-TRR 102 wird von der DFG gefördert.
1. Förderperiode: 01.07.2011 - 30.06.2015
2. Förderperiode: 01.07.2015 - 30.06.2019
3. Förderperiode: 01.07.2019 - 30.06.2023
Aktuelle Highlights aus der Forschung
Microscopic characterization of poly(sulfur nitride)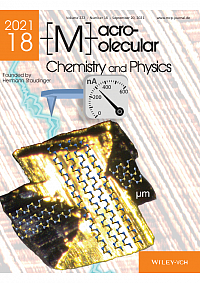 Poly(sulfur nitride) (SNx) is a unique synthetic polymer as it has the conductivity of metals at room temperature and is the only synthetic polymeric superconductor. In this work, bulk crystals as well as thin films of SNx have been synthesized and investigated. The bulk crystals consist of fibers, which show a microscopic macroscopic twinning. The crystallographic orientation in thin SNx-films was studied by Grazing Incidence Wide Angle X-ray Scattering (GI WAXS). Conductive Atomic Force Microscopy on thin films provides information on the electrical conductivity of SNx crystal together with its morphology in the nm range. The current-voltage (I-V) curves show ohmic behavior indicating the metallic nature of SNx.
Chirality Control of Screw-Sense in Aib-Polymers: Synthesis and Helicity of Amino Acid Functionalized Polymers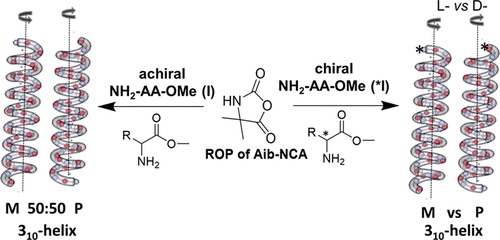 2-Aminoisobutyric acid (Aib) is an essential amino acid, leading to the formation of peptAibols as microbiologically active peptides and proteins. The formation of helices is crucial for their function, also mediating folding of proteins when present as several crowded units within a longer peptide-stretch. Here, we report on the preparation of disctinct Aib-polymers with ring-opening polymerization. We systematically investigated the helical screw–sense of the Aib-polymers and induced either left- or right-handed screw senses by adding chiral amino acids. Moreover, we were able to switch the chirality of the polymer with light-induced triggers. The here shown transfer of chirality over large distances is exemplary for cooperative behavior in biologically active peptides and proteins, wherein Aib is a functional constituent. The so formed transient helices are highly dynamic, representing an important model system for protein folding and protein aggregation.
Thermophoretic trap for single amyloid fibril and protein aggregation studies
A major difficulty in the investigation of protein aggregation and other macromolecular nucleation and growth processes is the heterogeneity of the ensemble studied, which prevents the direct identification of the contributing processes. Using a sophisticated technique of thermophoretic trapping, we provide a method that eliminates this difficulty by confining individual amyloid fibrils in liquids without any surface attachment. With the help of this technique, we are able to follow the growth process of protein fibrils over time periods of hours allowing the observation of rare events like fibril fracture.
---
⇐ Benutzen Sie das Navigationsmenu links!
---
Die Abkürzung zu unserer Web-Seite:
http://www.natfak2.uni-halle.de/sfbtrr102
---
---